Now introducing 24/7 monitoring.
Once a year on site visit with:
A Report Summary of our findings after each yearly visit.
A chart with the humidity and Temperature readings from the entire year. ( weekly and monthly charts are available by request ).
Pictures and videos – Will be emailed for the customer to view conditions.
Gutter and downspouts – Inspected to see if cleaning is required. If cleaning is necessary DCSS can provide an estimate.
Dehumidifiers – Clean or replace the filter, Clean the drainage tube and check settings.
Sump Pump and Drainage Checked – Check the drainage System, Clean the sump basin and test the sump pump for functionality.
Vapor barrier – All seams are checked and re-taped if needed, walls checked and re-secured if needed, Floors checked for punctures and repaired if needed. ( vapor barrier can be cleaned withe a disinfectant if needed at an additional charge ).
Duct work – Inspected for leaks and damage. If repairs are needed DCSS can provide an estimate for repairs if needed.
Plumbing and water lines – Inspected for leaks. If repairs are needed DCSS can provide an estimate for repairs if needed.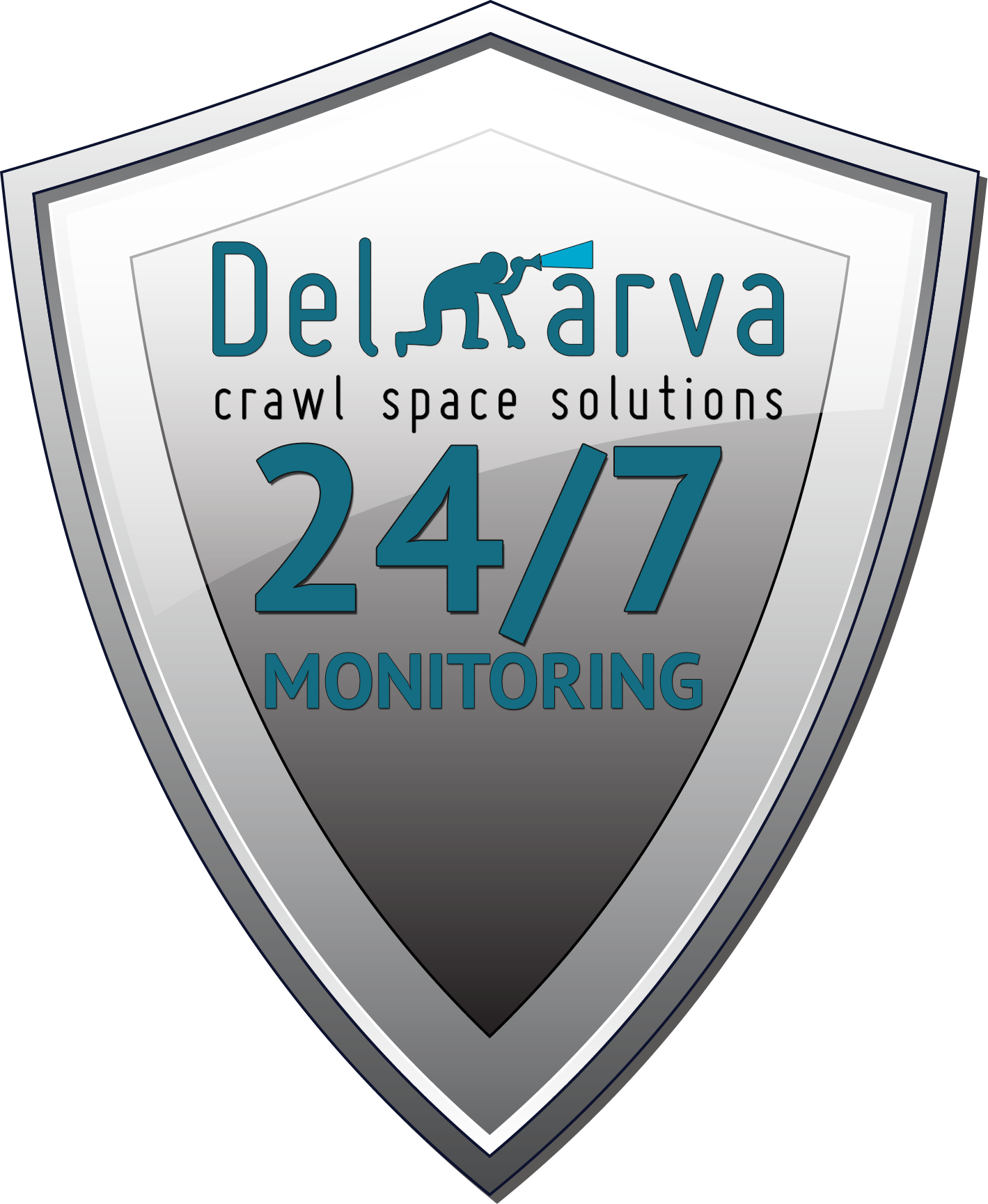 Is your crawl space already encapsulated or conditioned ?
Our 24/7 Crawlspace Monitoring Program is an innovative approach to monitoring a crawlspace for Water leaks, Sump pump failure, High humidity, Power falure and Temperature.
We'll keep an eye on your crawlspace so you won't have to. As a homeowner, do you want to be free of worrying about what is going on under there?
We will notify you if there is an alert. If needed we can take action before major damage and costly repairs occur.
Our Monitor program is designed for crawl spaces that have already been encapsulated and conditoned and need to be monitored to ensure the system is working properly.
Water alarms, Wireless hygrometers and other ways of monitoring a crawl space only work if you are home to hear them go off !
Having your crawl space monitored 24/7 can save you money and aggrivation.